The removable landing gear
On the slopes that I practice, with thick but uneven grass, the terrain is more favorable to a "sliding" than "rolling" landing... But on a nice retro glider like this, it would be a shame not to have landing gear. From a "neo-retro" perspective, I could have gone the extra mile to install a retractable landing gear. But it's heavy, and it also weighs much on the budget... So I decided to make a train that I would describe as more "removable" than "retractable"...;)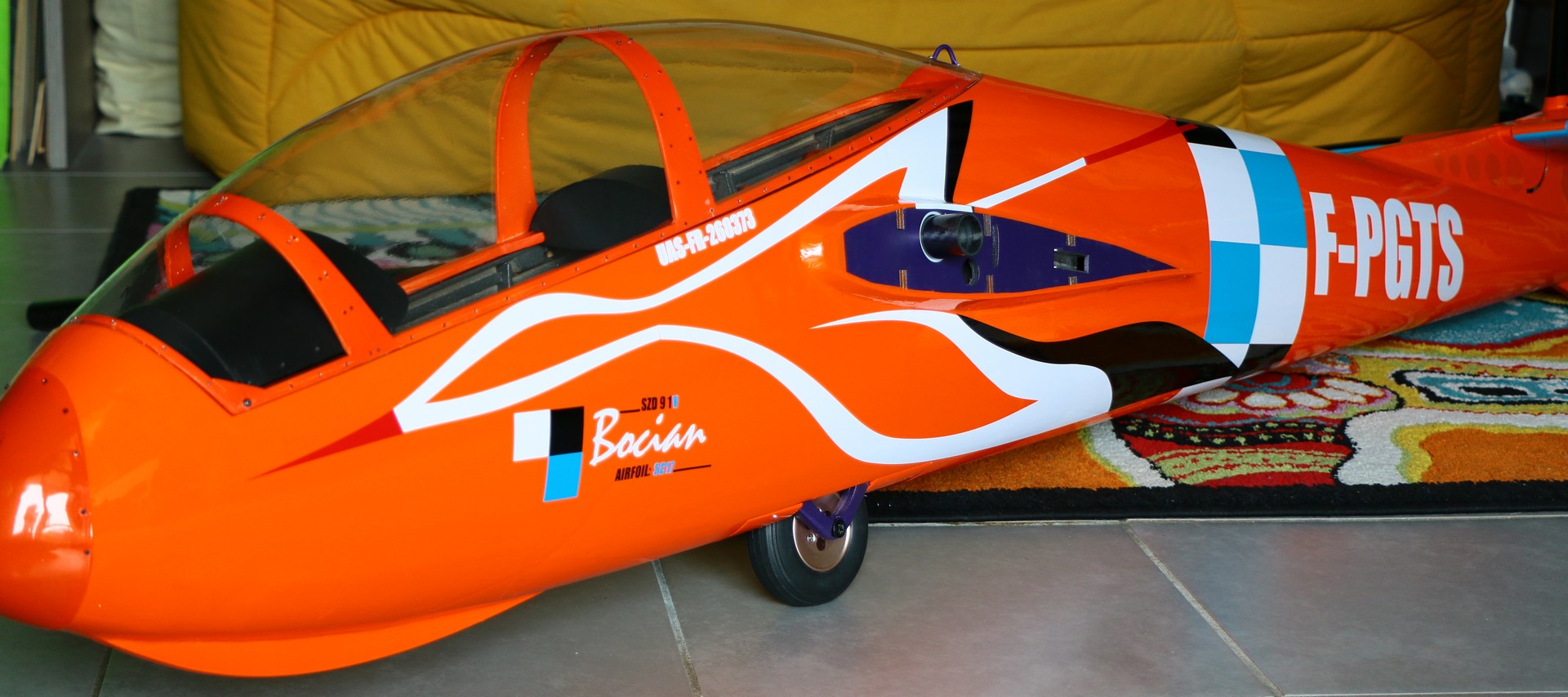 The fuselage on its gear in place.
Zoom in on the gear.
The gear seen from below.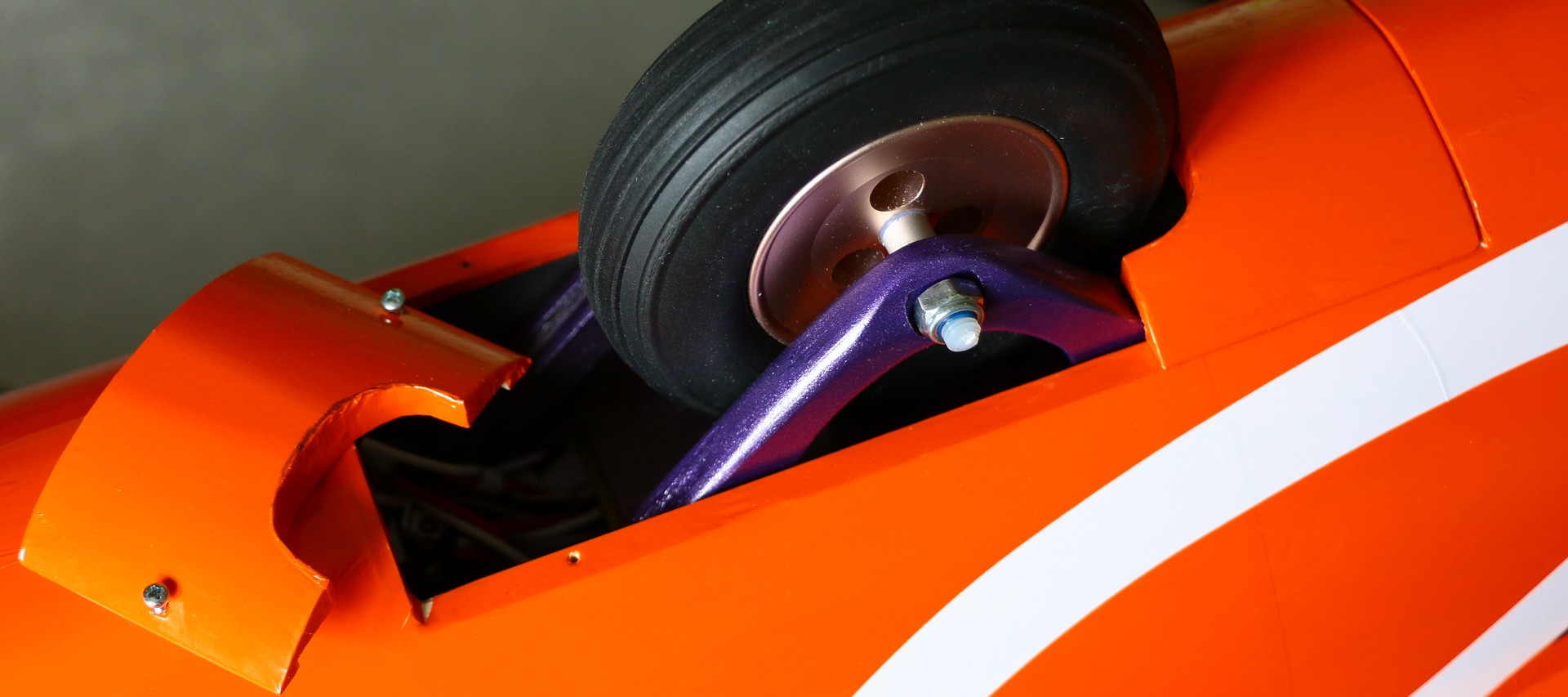 The front cover unscrews.
The main part translates...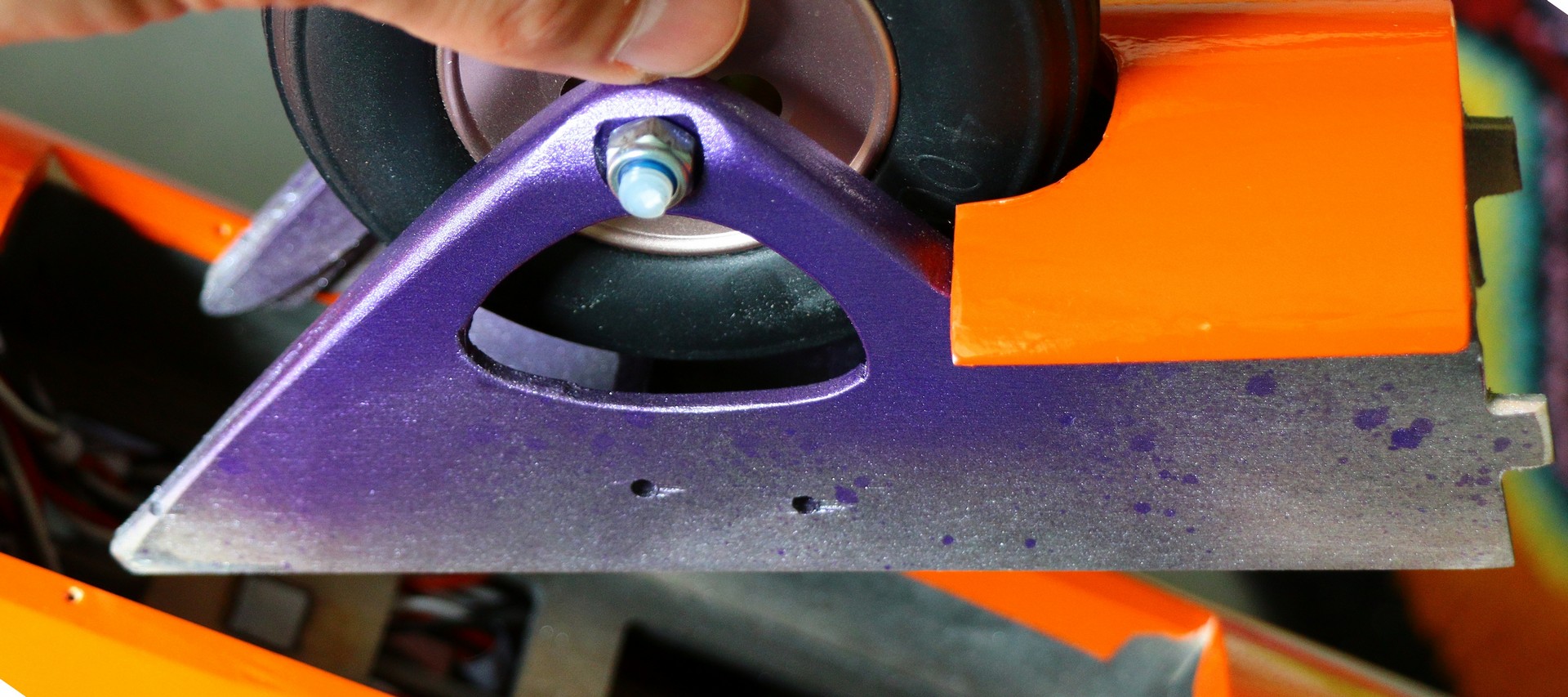 ...then disassembles. The rear notches were slid into a housing in the fuselage.
A simple magnet holds this part. It is not meant to fly.
The magnet on the fuselage side. If one day I fly with the wheel, I will have to provide more radical fixings.
A balsa box replaces the wheel for slope flight.
And presto! 200g saved with this "retractable" train.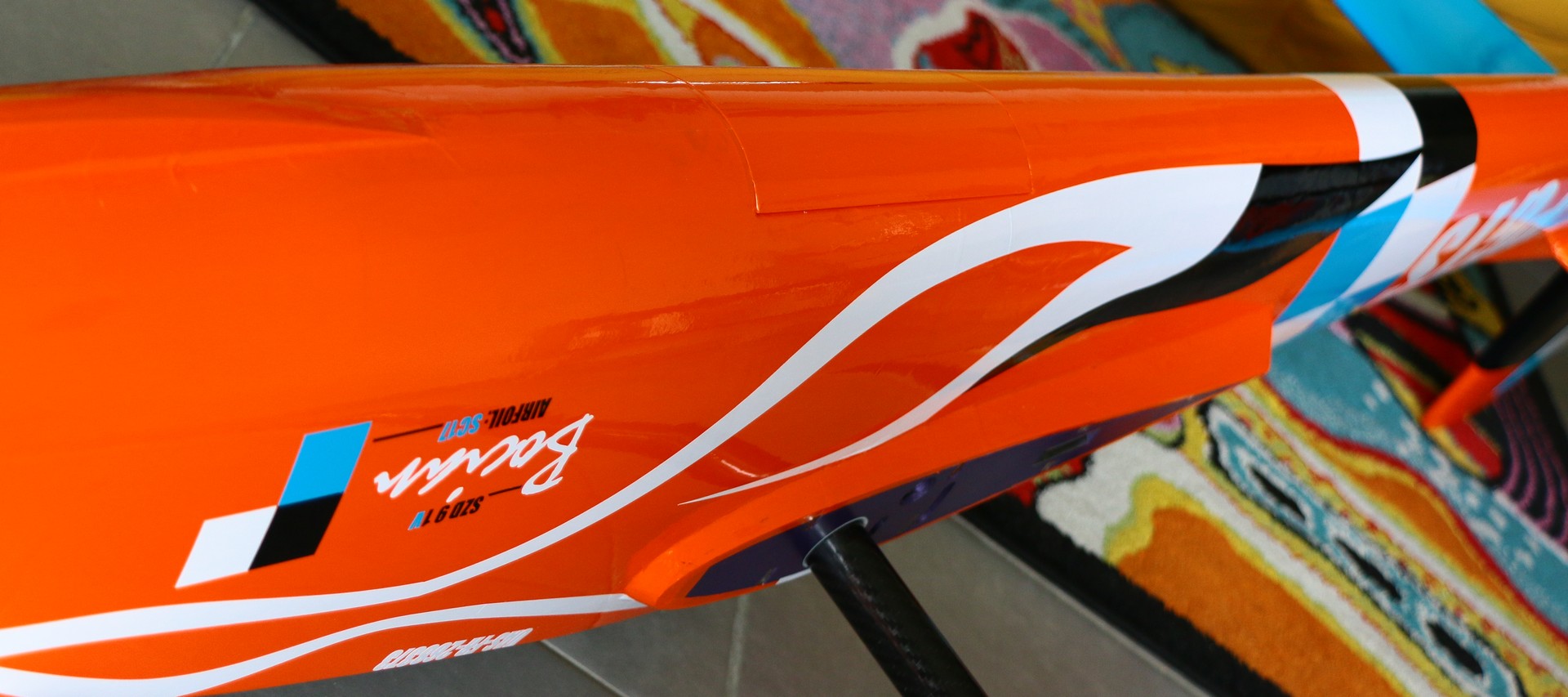 The line of the "retracted" landing gear fuselage.