The dashboards
Small pleasure of a scale-model, the dashboards. In the case of my project which I describe as "neo-retro", I direct the decoration of my glider from the 50s towards a resolutely modern style. So I created my own student (front) and instructor (rear) dashboards by going to a website that sells real on-board instruments, and arranging them as I please. I'm not a pilot of big ones, I may have made some errors of choice... Well it's just for the style.
Digital model of the "instruments" part, which will be 3D printed.
Digital model "instruments" + "wooden board" (it will be laser cut).
"Instrument" parts, 3D printed.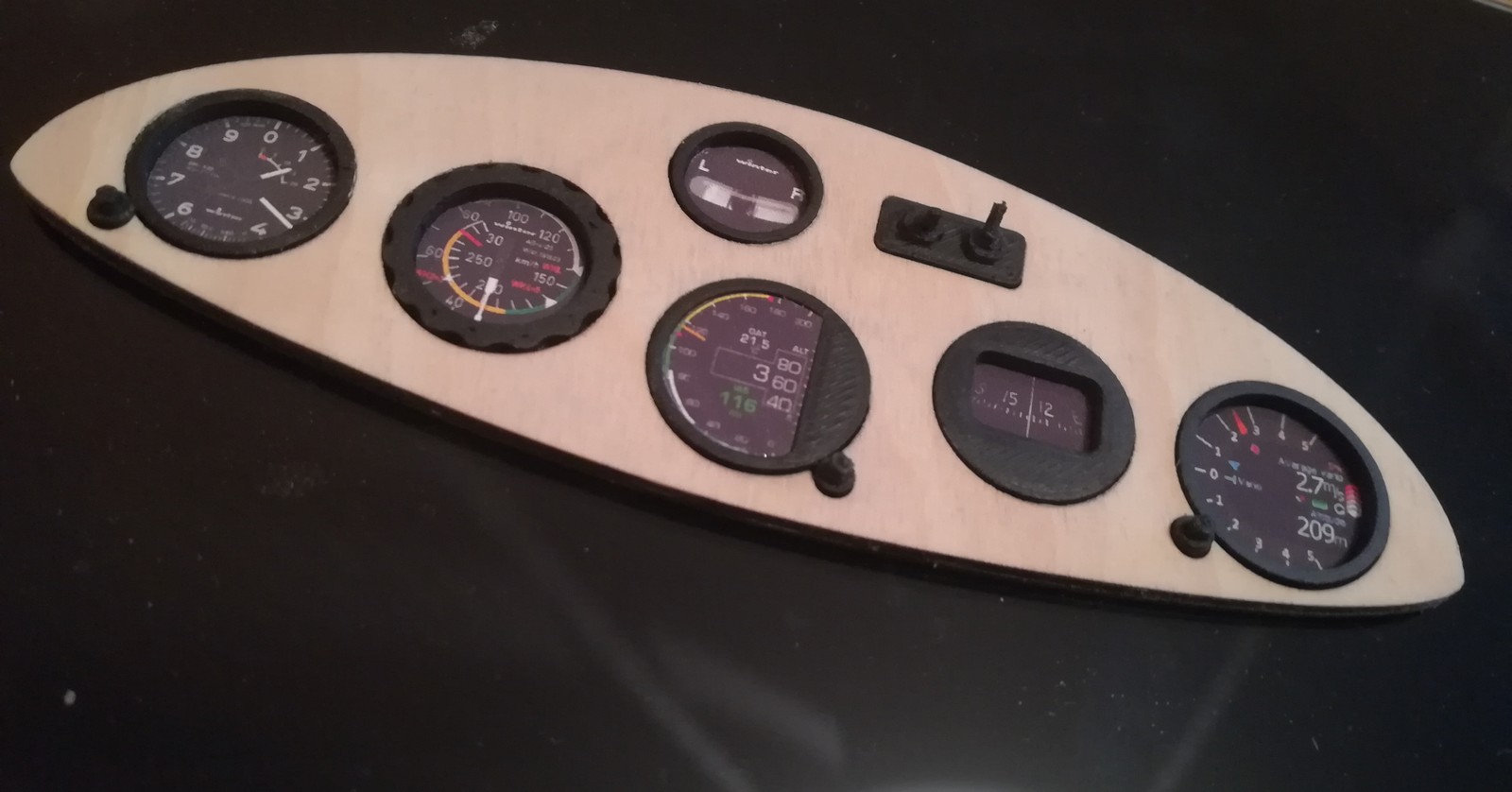 With the instrument stickers, and the wooden board. Here the "instructor" dashboard for the rear seat.
"Student" dashboard in the front seat, almost finished.
The "switches" are bits of toothpick painted orange.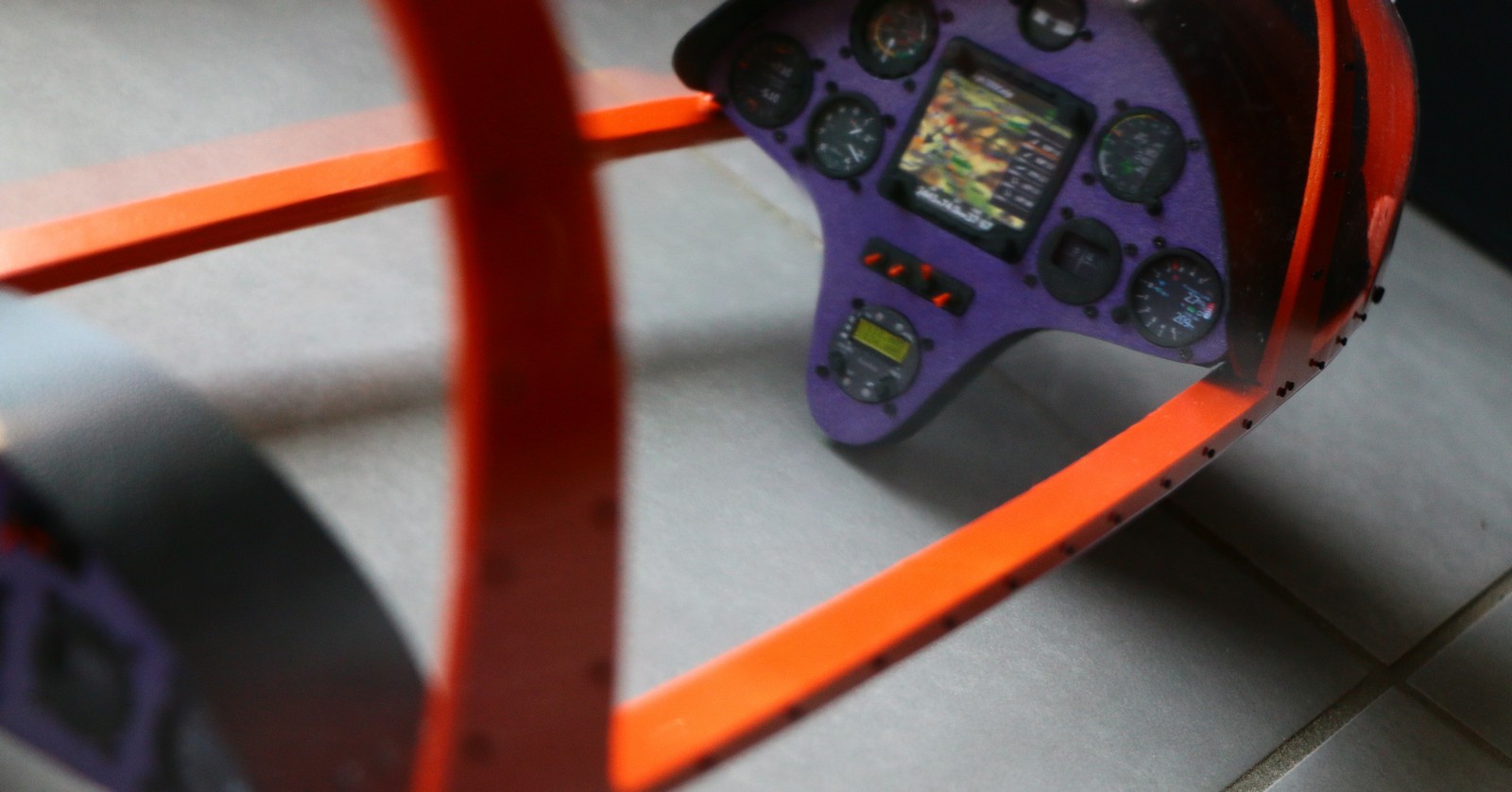 The canopy was fixed to its tub by means of a hundred or so micro-screws.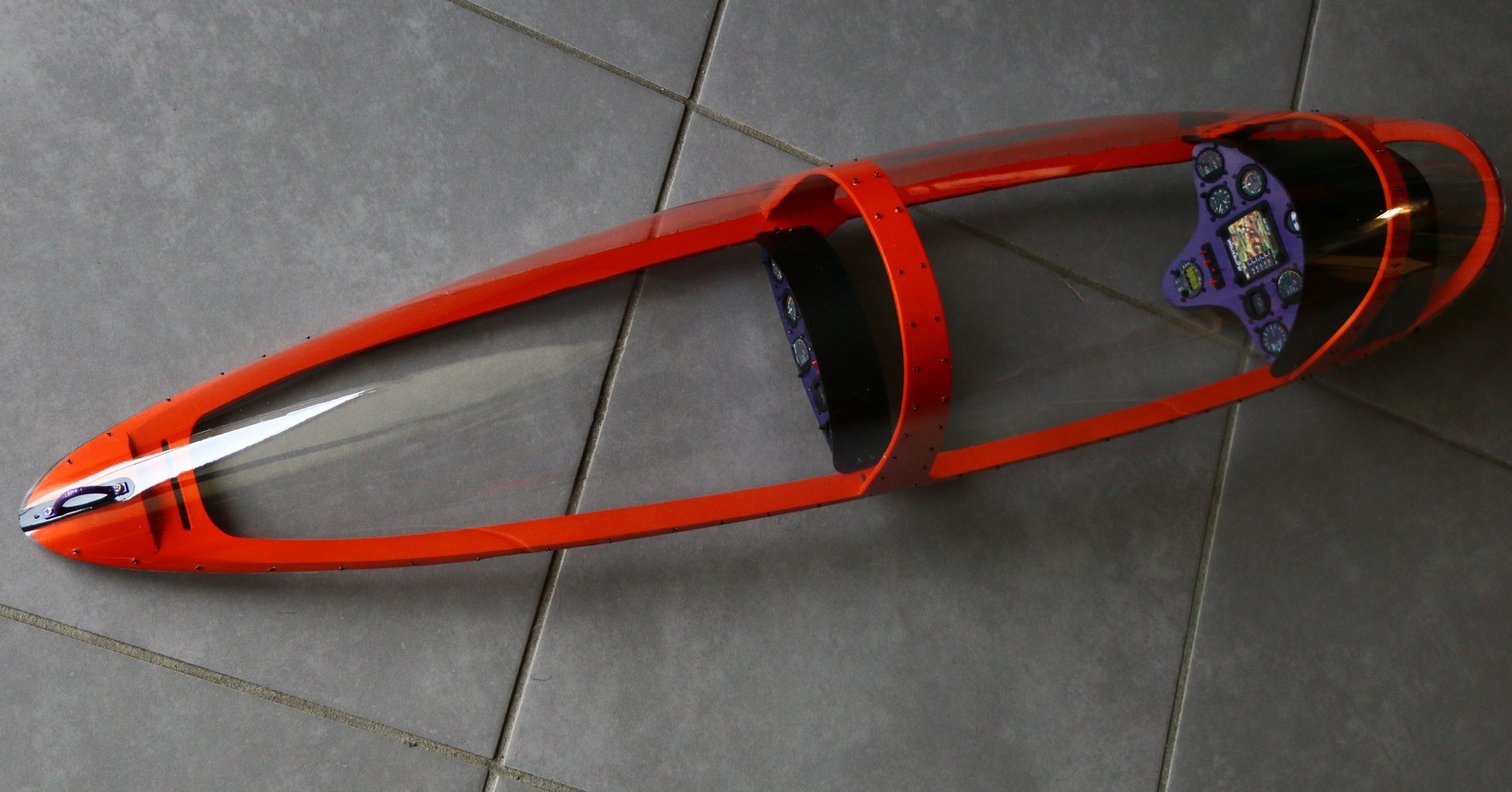 General view.