Fluid 1.4, a promising aerobat from Australia!
On the other side of the earth , aerobat modelers are also working! I am in contact with Ross Nicholls, working in team with Greg Wilcocks to give life to the Fluid 1.4, a "Voltige Totale" aerobat (madstab and mad-rudder) all composite of 1m40 wingspan. I even hope to receive mine in the coming months... I was interested in the history of this unusual glider! I deliver it to you below ... When I will have mine, I will share my feelings in a new article. :)

Shane (Spoor) and Sean (Maloney), if I have the great privilege you read this article, please contact me so I could correct my info and learn more especially about the wing airfoil used with Corian molds!)

The 2021 Fluid 1.4.
Great team! Greg Wilcocks on the right, Ross Nicholls on the left, Tim in the middle.
2012
Shane Spoor, Queensland, Australia, is designing a new 2 meter glider, the Fluid. He wants to combine:
- DLG construction techniques,
- pitcherons in addition to the ailerons and flaps,
- a "shovel" fuselage (flat in front, tube behind) inspired by the Aeroglide,
- madstab / mad-rudder with systems resulting from long parallel researches in various corners of the world (including obviously François Cahour).
He takes advice from Sean Maloney for the wing airfoil. He directs him to TP29 or TP42. Shane produces high quality work with an all composite construction.
Beginning of 2013
Maiden flight of the Fluid. It took a lot of work. It weighs 900g and has an unusual behavior: very light, fully symmetrical and with its radical fuselage, it is at ease in mad figures and also has a good gliding ratio. Unfortunately he was the victim of a high voltage line during an approach, which set the model on fire, the first prototye thus ending in a bluish fireball, impressive but so disappointing!
2013
Shane Spoor doesn't give up, he's working on the next version with Dynamic Soaring in mind! He makes Corian molds for the wings and tail. It seems that at this stage the wing airfoil is modified, without being revealed. A symmetric profile adapted to the DS by Sean Maloney? I was unable to get the info accurately.
September 2014
A frankly DS oriented version is under construction: stronger, elimination of the pitcheron.
November 2013 the second Fluid.
March 2014, flying.
May 2014, another Fluid.
November 2014, the DS Fluid is ready.
2016
While Shane Spoor gradually abandons the Fluid, Greg Wilcocks enters the scene, being particularly seduced by this project. At the start of the year, he acquired a Fluid kit in a 2 meter version. Then at the end of the year he comes into possession of the glider molds.
June 2017
First Fluid getting out of the mold by Greg Wilcocks, who is learning to build with composite molded techniques.
November 2018
Greg Wilcocks opens a new discussion thread on RCGroups, with the start of the Fluid 1.4 project: "The original 2 meter Fluid is an amazing plane in the hands of a skilled pilot but unfortunately the biggest issue with its design build is that it is very labor intensive to fabricate the huge amount of parts required. As a result of this Shane and I have continued a collaborative effort and come up with plans for a 1.4 meter version that should hopefully be much simpler to build." The wings are molded in the same molds. (I couldn't get the accurate info, are they those of the first protoype with TP29 or those with unrevealed airfoil probably by Sean Maloney?...)
May 2019
Time for maiden flight of the 1.4 version! Greg is working hard to enhance many aspects of the design.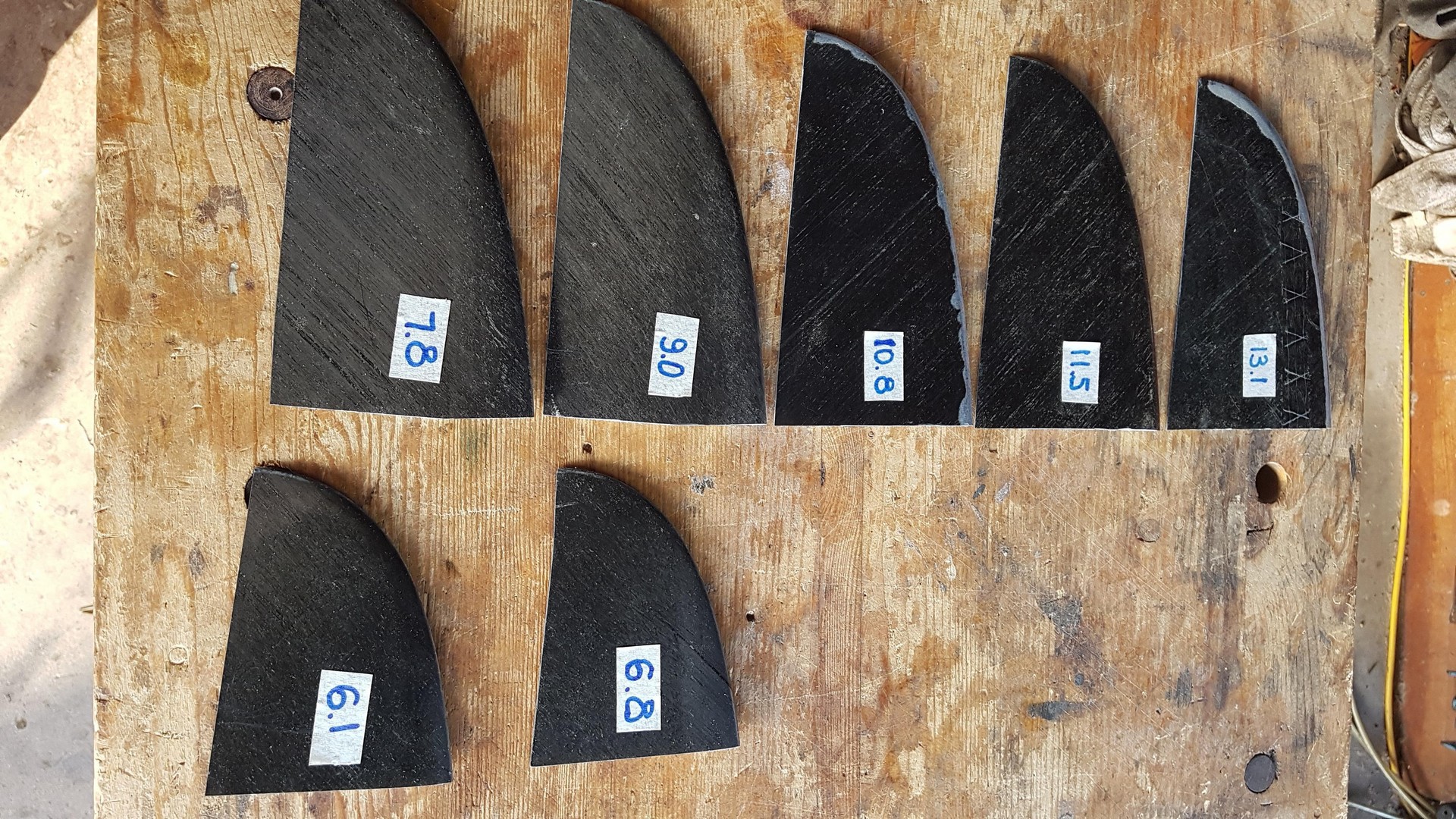 2019-07-22 Timeline of weight reduction.
2020-03-12 Painted fuz with integral wing saddle fillets.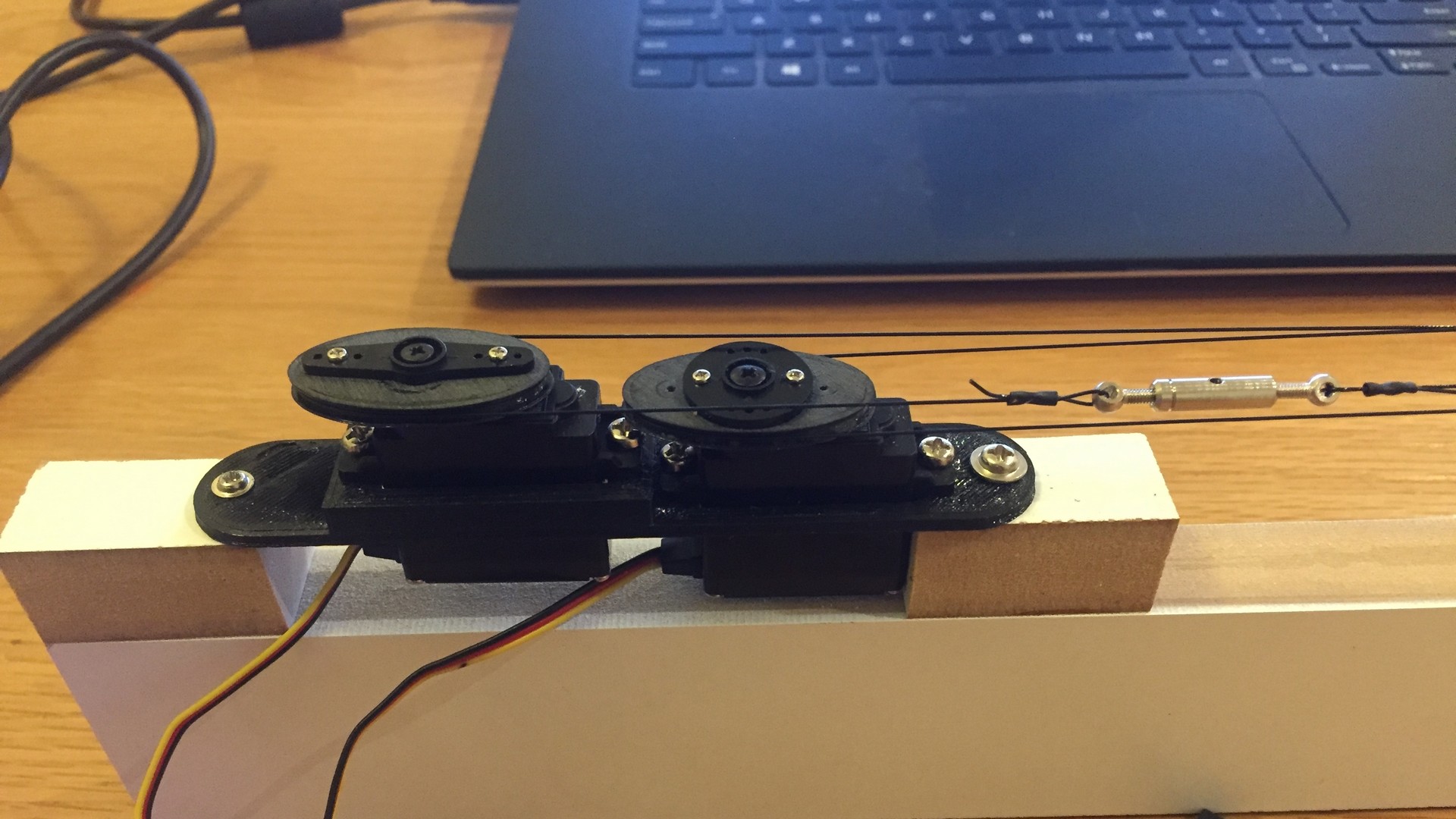 2020-04-27 Servo madcams
2020-07 Working on new fuse design mold.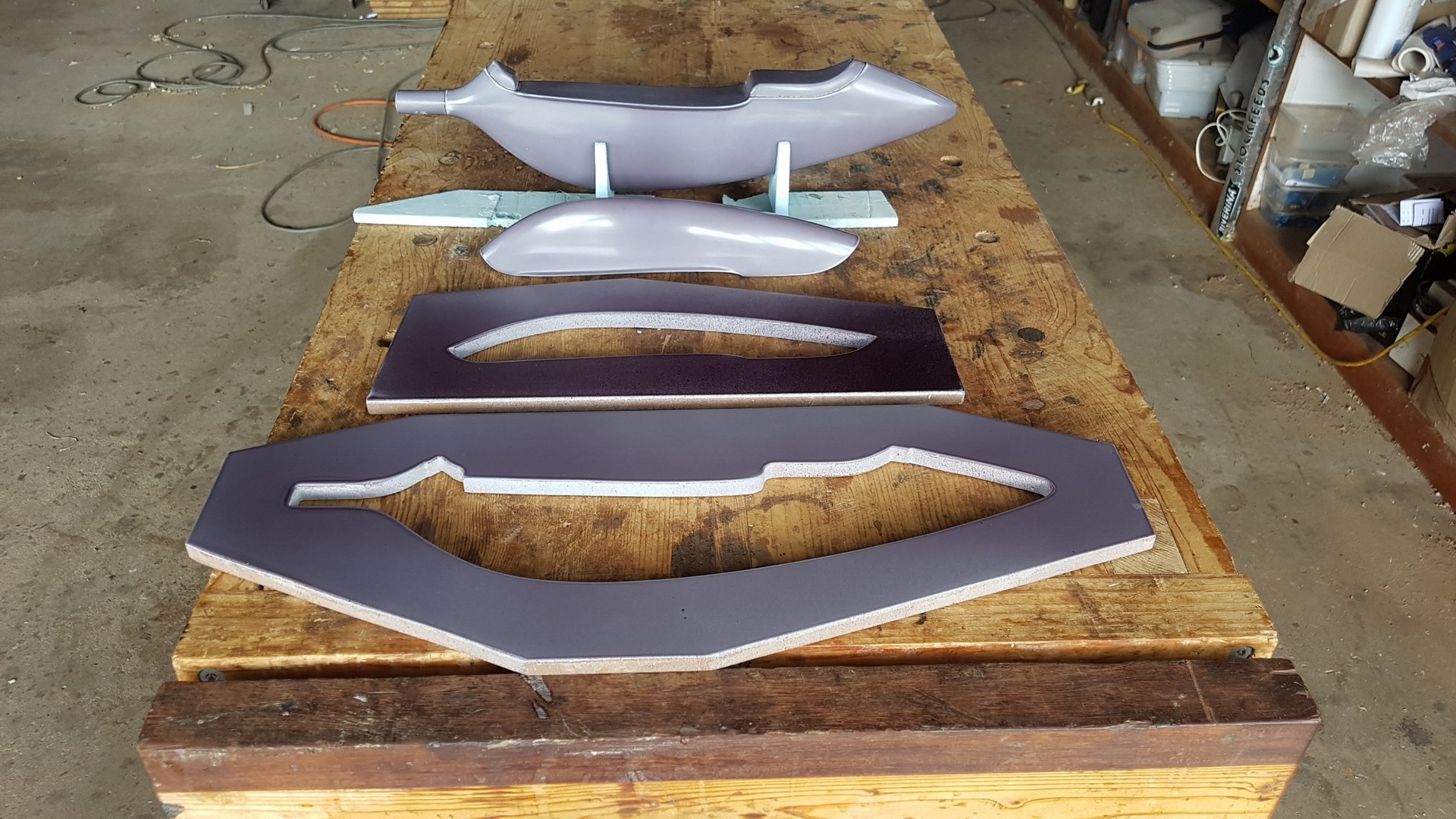 2020-09-23 Fuselage plugs have been painted and polished.
2020-10-23 Fishing line has been run across the mold to keep the seam line down while the other half of the mold goes down.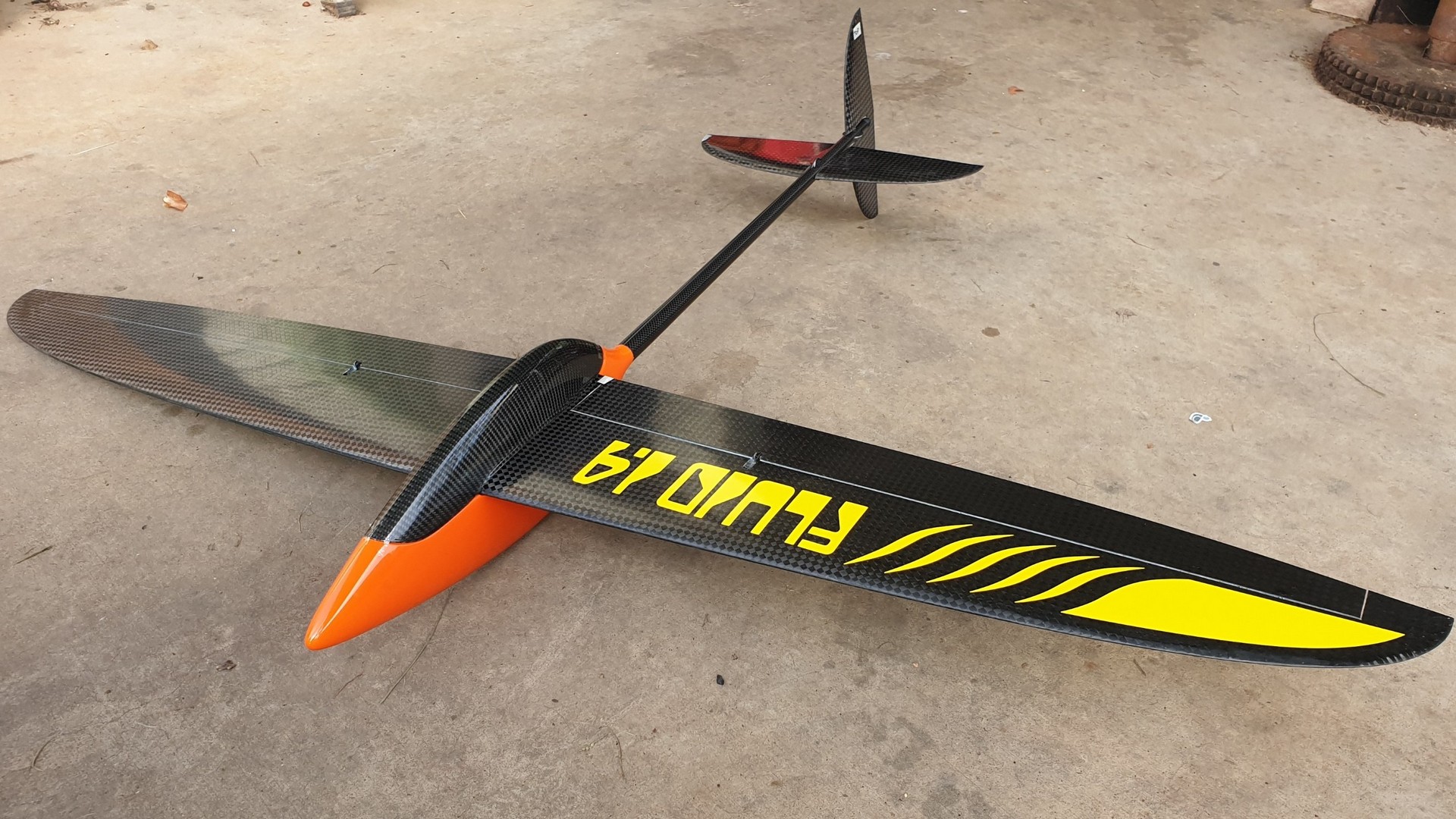 2021-05-09 one more Fluid 1.4
2020
Ross Nicholls is also taking part in the Fluid 1.4 adventure. He receives the Fluid 1.4 and goes in enhancing cams. After maiden flight, Ross Nicholls goes in 3D design v2 of the fuselage.
May 2021
The Fluid 1.4 is at its best and Greg and Ross start to produce a little serie. Greg makes the carbon elements (fuse, wings and tails) then send them to Ross. Ross makes the radio install, painting, and cam first set up.

Here we are!
Ross playing with its Fluid! Keep watching for seeing flips!
Ross playing with its Fluid! Keep watching for seeing flips!